ADEIL 2020: 28th Annual ADEIL Conference
United Together: Enhancing the Quality of Online Learning
Virtual Conference
October 16, 2020
Generously hosted by Ashford University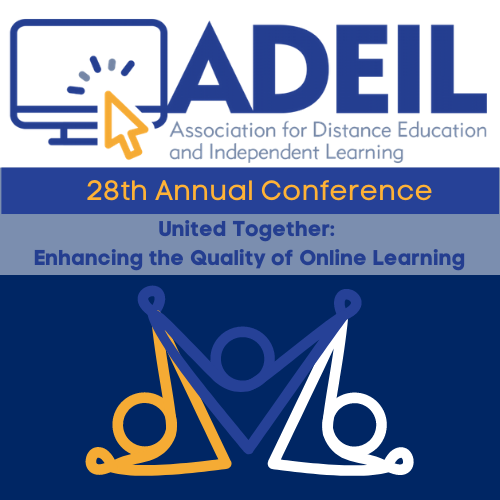 Each year ADEIL meets to explore independent learning and distance education. Conference attendees leave the conference recharged with new perspectives, innovative ideas, and expanded professional networks.
This year, our keynote speaker is Dr. Craig Swenson, President of Ashford University.
ADEIL's work and mission
ADEIL is a distance education and independent learning association with a twofold purpose: professional development opportunities as well as opportunities for collegiality and interaction. ADEIL's distinguishing characteristics are its emphases on both independent learning and cohort-based distance education, and interaction among members."
Why attend:
Attend the virtual conference whenever you are located
Grow your professional network
Share energy with like-minded individuals
Become inspired
Expand your knowledge and find solutions to problems
Invest in yourself
Attendees will receive a Certificate of Attendance at the conclusion of the virtual conference. Accepted presenters will receive a digital badge.