ADEIL 2020 Conference Presenters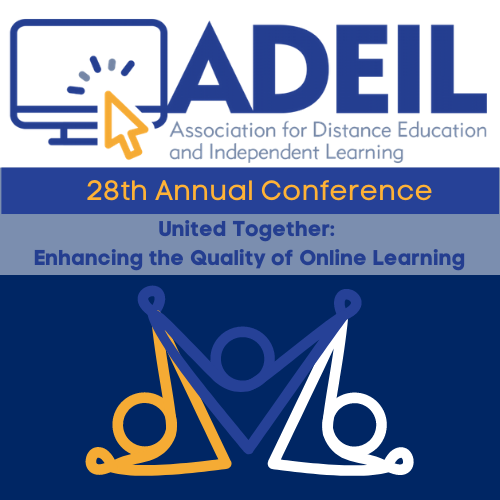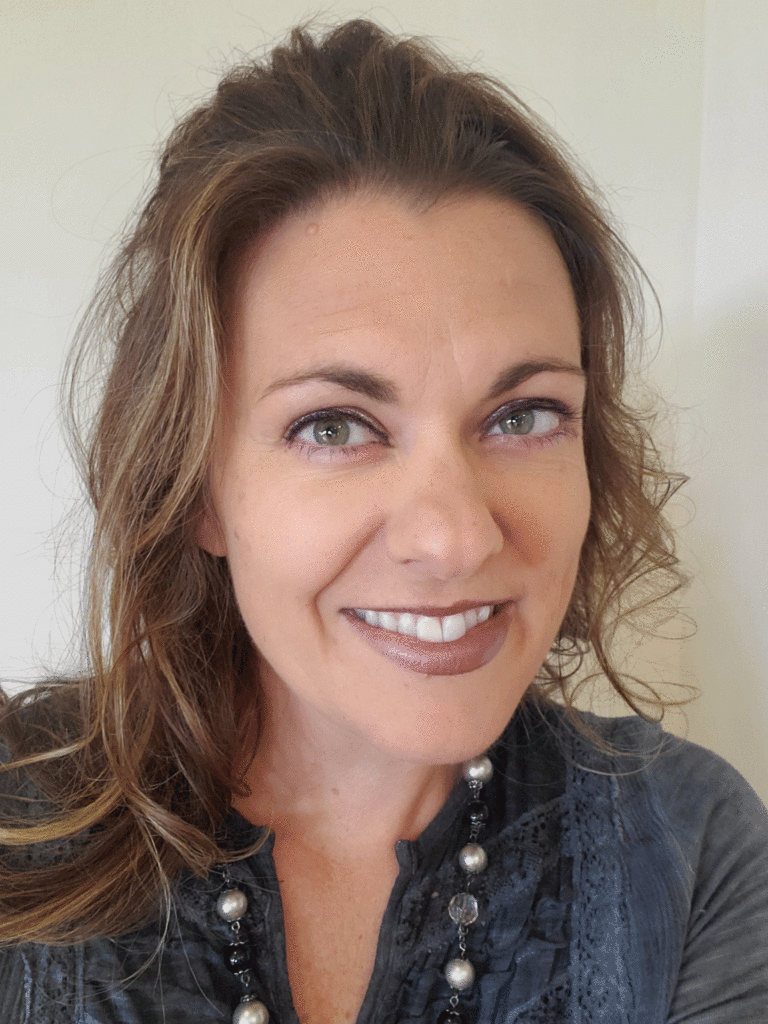 Dr. Stephanie Anderson is an Associate Professor in the College of Arts and Sciences at Ashford University. She holds a BA in Psychology and Sociology from the University of Nebraska at Kearney and an MA and PhD in Social Psychology from the University of Kansas. Prior to joining Ashford, she taught at a community college and a public university.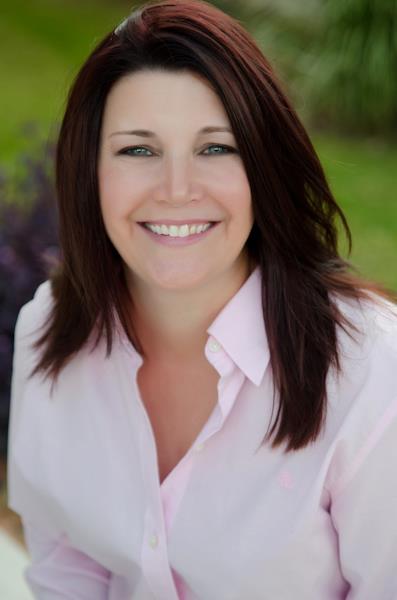 Denise Antoon J.D., M.S, C.T.A, G.W.A is the Chief Experience Officer and Founder of The Human Experience Group. Their mission is to help others create a resume of extraordinary life experiences and coach people to their full potential. Ms. Antoon has over 25 years of remote work and education experience. A life-long learner she has earned multiple certifications and degrees while travelling the world. She is an adjunct professor at both the undergraduate and graduate levels for several non and for- profit institutions. Denise provides businesses with company wellness programs. Her training not only increase the company's bottom line, but also increases the happiness of the employees. Her work with high profile and celebrity clients helps create total life wellness and solutions for their busy lives.
Ms. Antoon has appeared on The Today Show, Dr. Phil, Fox and Friends, People Magazine, several local/national/international news, radio and podcast programs. She is a trained wellness expert who integrates philanthropy as a social entrepreneur into client's lives.
Denise works in the fight against Human Trafficking personally and professionally. She is a single mom of three boys that she now facilitates in their remote learning due to COVID-19.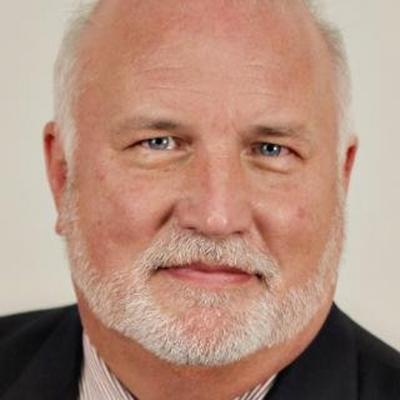 Dr. Alan Belcher is an experienced educator, administrator, and consultant, having worked with students and schools at all different levels and in many states and countries. He earned a BA in education, the MA in school administration, and the MS in computer systems from Marshall University. He also earned the PhD in education from Capella University. He enjoys working with adult students in the online environment and uses technology in all parts of his work. He is involved in research to find out what works for students and faculty. He enjoys spending time with five grandchildren and travels regularly to see them.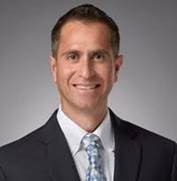 Dr. Jorge A. Cardenas is a Department Chair and Professor at the Forbes School of Business and Technology at Ashford University and serves on the International Accreditation Council for Business Education (IACBE) Executive Committee of the Board of Directors. He previously was an Associate Dean and started at Ashford University as a content area Program Chair. He is also currently part of the ownership and management group of a startup bottle water company based in Baja California, Mexico. Prior to joining Ashford, he worked for a pioneering distance education company, the International Training Center, utilizing telecommunication technologies to deliver educational programs to public, private, government, and civil society institutions in over 20 countries. He also has experience in hotel management and business development and has taught graduate-level business courses at several universities in both traditional and online classroom settings. He has a Doctor of Business Administration from Alliant International University and a BS and MS in business administration from San Diego State University. His research interests include entrepreneurship, strategy, accreditation, and the sports industry, and his hobbies include playing soccer, going to the beach, and cooking.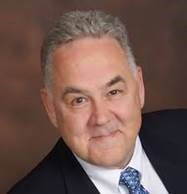 Bill Davis, MA, CM, CDM, is a Lead Faculty / Assistant Professor, author, and former Faculty Senator in the Forbes School of Business & Technology at Ashford University. Bill has extensive experience in distance education, adult learning and development, management, leadership, planning, project management, professional selling, marketing, strategic management, P&L management, and organizational change. A skilled educator and administrator with over 15 years of higher education experience, and over 30 years of progressive beverage industry management experience. Bill is a former executive within the PepsiCo system, a Fortune 500 company. Bill has taught over 200 courses in accelerated education (on-ground and online teaching modalities).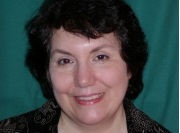 Dr. Claire DeCristofaro is a family physician (41 years) and sees patients in the free clinic setting. She has been university faculty in BSN/MSN/DNP, PA, and Psychology programs (25 years). Her publications, conference presentations, book chapters, and CE courses cover diverse clinical topics and the scholarship of teaching and learning.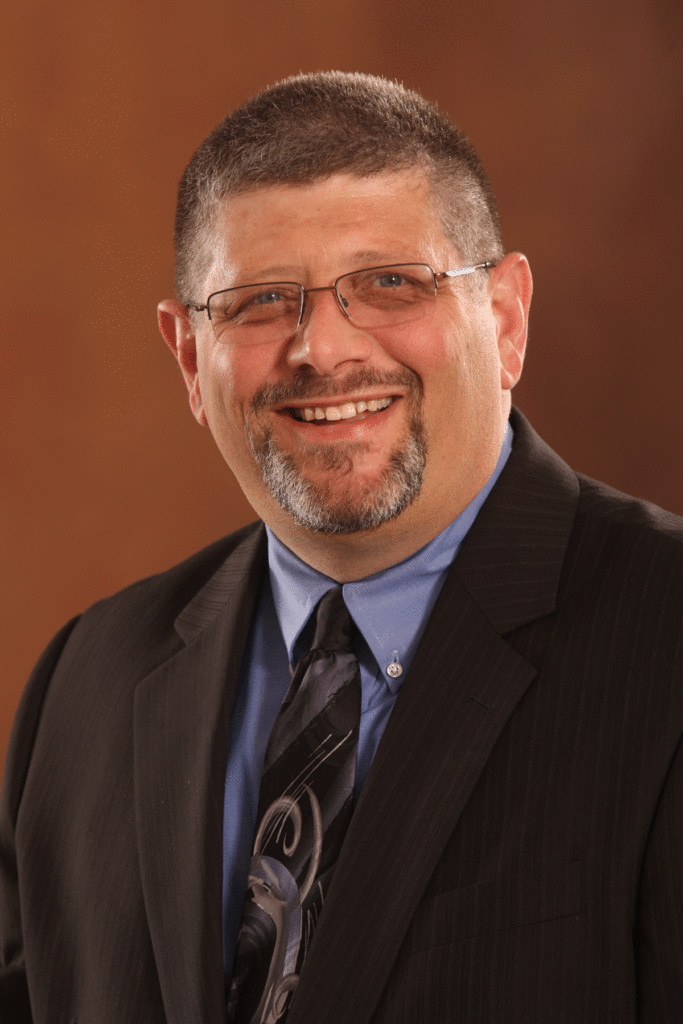 Dr. Mark Deschaine is an Associate Professor of Educational Leadership in the Department of Leadership and Counselor Education at the University of Mississippi. He received his Ph.D. in Educational Leadership from Western Michigan University, his M.Ed. in Educational Leadership from Grand Valley State University, his M.A.T. in Education from Oakland University, and his B.S. in Education from Central Michigan University. In addition to his work at Ole Miss, Dr. Deschaine serves as a Research Fellow with the Michigan Virtual Learning Research Institute (MVLRI). Mark holds Michigan general and special education certification and endorsements. He is a member of the Graduate Faculty and teaches at the Master, Specialist, and Doctoral levels. Dr. Deschaine's research agenda focuses on the ways that theory, policy, and processes support and impact effective differentiated instruction. He currently serves as the Secretary for the Council of Unit Presidents (CUP) for the Association of Teacher Educators (ATE). He was recently elected President Elect of ATE's CUP.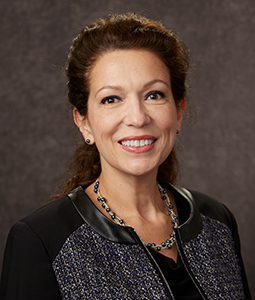 Karen Edwards is a senior instructor in UofSC's Department of Retailing, where she teaches retail- and law-related courses in online, face-to-face, and blended formats. Edwards is certified by Quality Matters to review and assess the quality of online courses offered by higher education institutions. She is a frequent presenter and past Associate Director for Distributed Learning Pedagogy at UofSC's Center for Teaching Excellence, and presently serves there as a faculty mentor.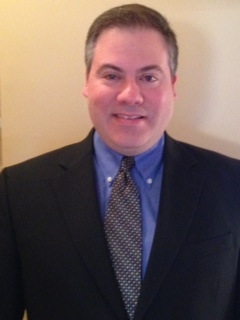 Dr. Familant has been teaching online courses for the past 14 years. In addition, he provides consulting in training and instructional design for the National Institutes of Health. Dr. Familant's research interests are in management in higher education, student retention, and distance learning.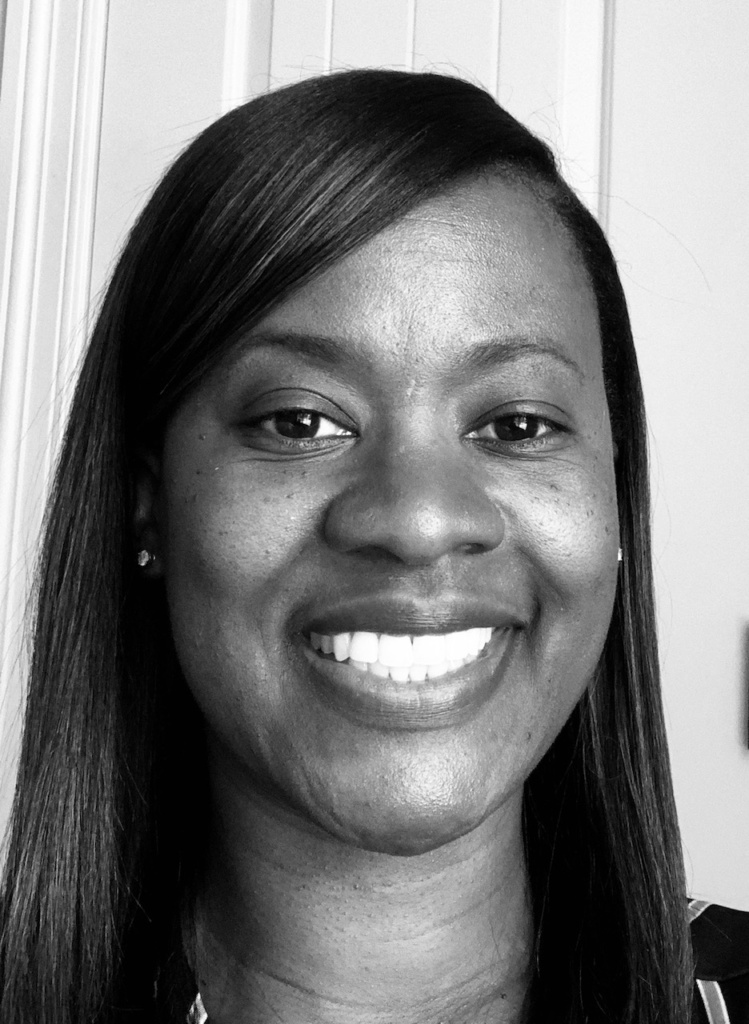 Dr. Tamecca Fitzpatrick obtained her Ed.D. from the University of North Texas where she served as a Diversity Scholar Lecturer. She has also served as an elementary classroom teacher, Professor (online and traditional), Program Chair, AdvancEd (SACS-CASI) Chair, and a member of the Board of Trustees at St. George's Independent School. Dr. Fitzpatrick enjoys contributing to the field of education by sharing information and resources with educational leaders and aims to promote continued growth, dialogue, and the application of learning.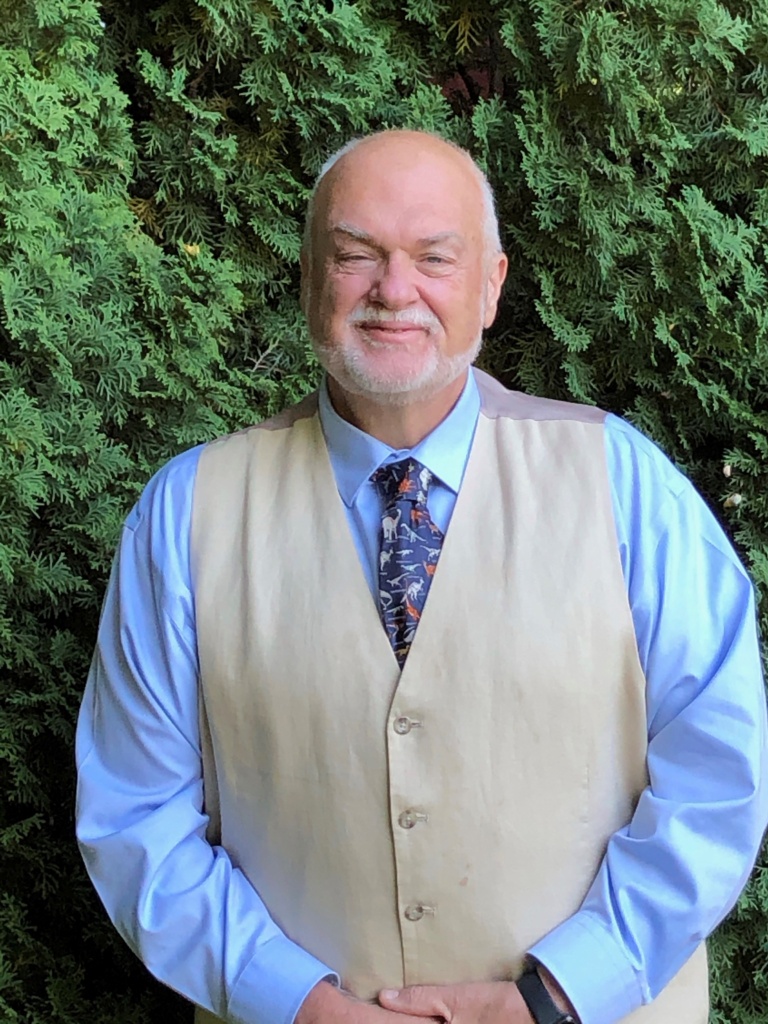 Dr. Ray Francis is a tenured professor, and member of the graduate faculty, in the Department of Teacher Education and Professional Development (TEPD) at Central Michigan University (CMU). Dr. Francis currently teaches courses in evaluation and measurement, research methods, and research capstone seminars at the MA level. In addition, Dr. Francis teaches doctoral level courses in the Doctor of Educational Technology (DET) program, and currently serves as the Chair of the ATE Council of Unit Presidents, and the President of the Michigan Association of Teacher Educators. Dr. Francis' current research interests include aspects of student motivation in blended and online learning, concept mapping, prior learning assessment, authentic assessment, #MessyData, and the use of global field experiences to build the professional knowledge base of undergraduate and graduate students. He is an ongoing advocate of Prior Learning Assessment process in higher education. In addition, Dr. Francis has served as a lead auditor with the National Council for Accreditation of Teacher Education (NCATE), the Teacher Education Accreditation Council (TEAC), the Council for Accreditation of Educator Preparation, and the Peer Review Corps of the Higher Learning Commission.

Dr. Lydia Frass is a senior instructional designer with the UofSC Center for Teaching Excellence. She provides faculty development, instructional design support, and pedagogical consultations to those who teach. In addition, she manages the Carolina Online Learning & Teaching Certificate of Completion program and the Distributed Learning Working Group. Lydia earned her Ph.D. in Adult Education and Master of Public Health from The University of Southern Mississippi. Before joining CTE, she coordinated the South Carolina Public Health Training Center, which provides professional development opportunities for current and future public health practitioners.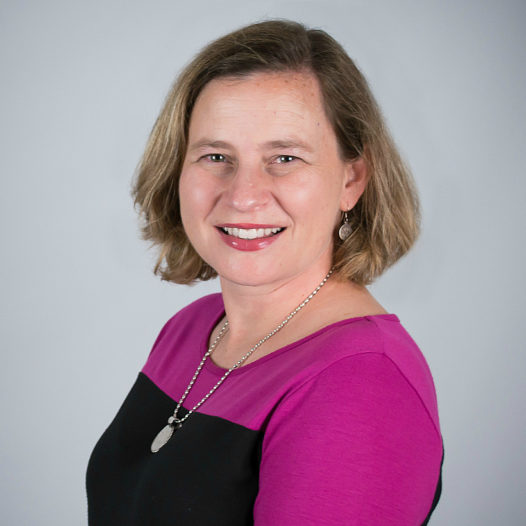 Dr. Tracy George is an Assistant Professor of Nursing at Francis Marion University. She has worked as a family nurse practitioner since 1999 in a variety of settings. Since 2012, she has taught undergraduate and graduate nursing courses. She has published and presented on the scholarship of teaching and learning, shared decision-making, and clinical nursing topics.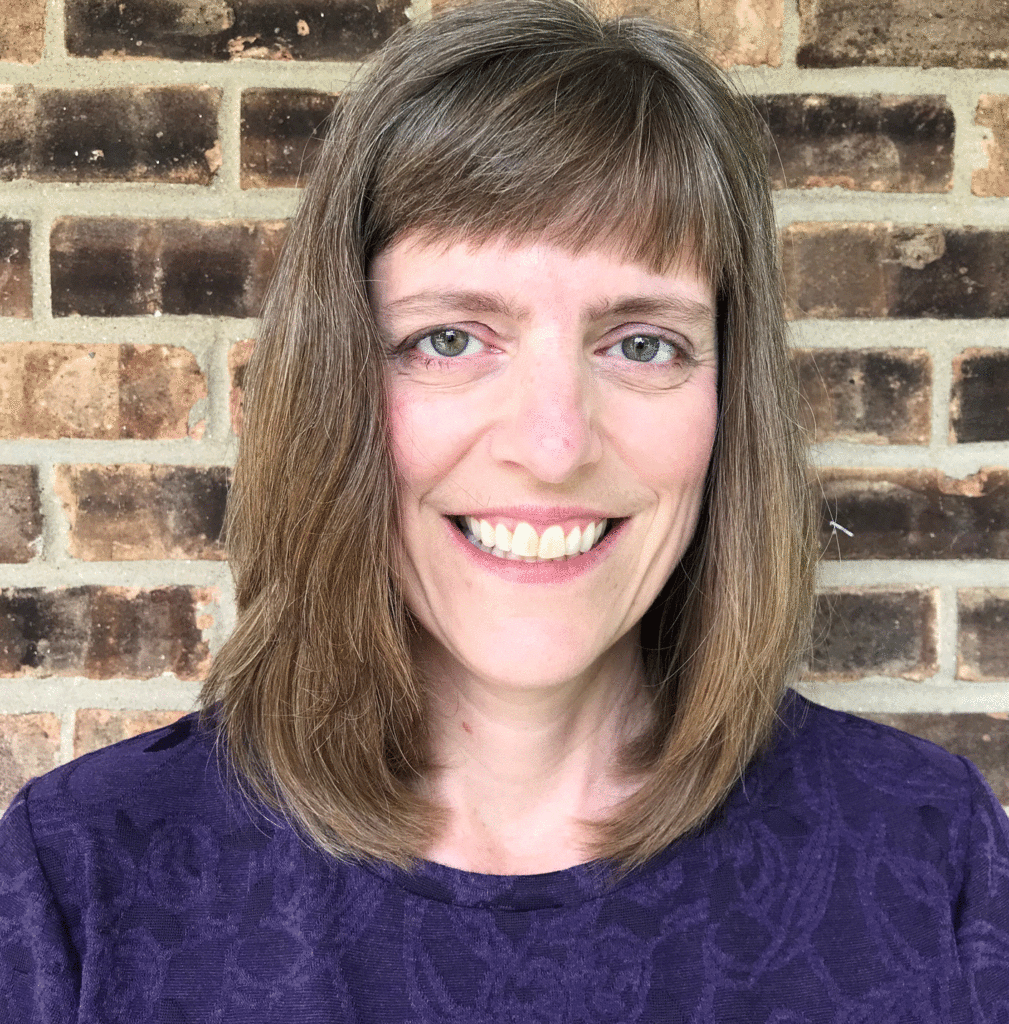 Susan Gould earned her Bachelor of Arts in Political Science from Northwestern University, and a Master of Management degree with majors in finance and managerial economics from Kellogg Graduate School of Management at Northwestern University. She also holds the CFA designation from the CFA Institute.

Gould previously worked for 20 years in corporate finance, where she prepared business valuations of privately held companies in a wide variety of industries, including natural gas, printing, construction equipment manufacturing, architecture and engineering, retail, and commodities trading. Gould specialized in representing Employee Stock Ownership Plans (ESOPs) from implementation and stock purchase through sale transactions. Gould has been teaching for several years both on site and online with various institutions including Ashford University, Oakton Community College, and College of Lake County. She is currently Lead Faculty for the BA in Finance and MS in Finance Programs at Ashford University.

Gould's teaching philosophy is based on her passion for lifelong learning. She advises her students to remember the words made famous by Dr. Seuss: "The more that you read, the more things you will know. The more that you learn, the more places you'll go."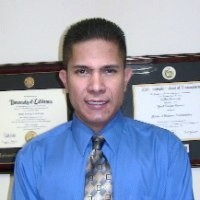 Academically, Dr. Yamil Guevara holds a Ph. D in Organization and Management with a specialization in Leadership. In addition, he holds a Master of Business Administration with a specialization in project management, Master of Science in Economics, and a Bachelor's in Sociology/Law and Society.
Dr. Guevara has several academic honors including, but not limited to graduating with honors from the University of California, Riverside. He was in the chancellor and dean's list at the University of California, Riverside. He is also a member of the Golden Key International Honor Society, and Phi Beta Kappa Honor Society. He is also an honorary member of the Delta Mu Delta International Honor Society.
Scholarly, Dr. Guevara has presented at various academic conferences. In 2016, Dr. Guevara presented at the Broward Education Foundation's 19th Annual Idea Expo. The title of his presentation was "An Analysis of Variance (ANOVA) of the Higher Education Efficacy on Preventing Unemployment among College Graduates." In 2017, Dr. Guevara presented at the Miami-Dade Faculty Conference. The title of his presentation was "Leadership in the Classroom." He also presented at the 2017 Broward Education Foundation's Teacher Idea Expo. The title of his presentation was "Student Success is a Function of Faculty Engagement." He was also a panelist at the 4th Annual Greater Miami Society for Human Resource Management HR Career Day, and the College Literacy and Learning Special Interest Group's (CLL-SIG) program of the International Literacy Association (ILA) Convention.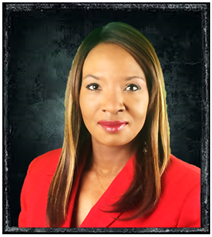 Professor and Lead Faculty, Yolanda Harper, PhD teaches in several programs in the College of Arts and Science at Ashford University. She earned her PhD and Master's degrees in clinical psychology from University of Arkansas, Fayetteville and her Bachelor's in psychology from University of California, Los Angeles. Dr. Harper has worked in higher education (teaching and administration) in both the private and public sectors. She has extensive university teaching experience both online and in traditional classrooms as well as leadership and organizational consulting experience.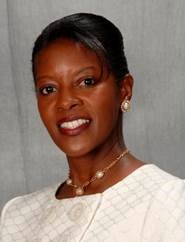 Dr. Karen Lynne-Daniels Ivy is a Full Professor and a Department Chair in the Forbes School of Business & Technology Studies at Ashford University. She is the cofounder of the media tribute company, Visionary Expressions, LLC. Karen is a life-long learner, and her educational background consists of a combination of business, technical, marketing, and management advanced studies. This includes a: Ph.D. in Organizational Management with a specialization in E-Business (Capella University), Masters in Business Administration with a focus in Management/Marketing (St. Thomas University), and a BA degree in Mathematics with a Computer Science focus (Washington University in St. Louis, MO). Dr. Ivy's professional experience includes over 30 years of business, technical, and leadership contributions in the Aerospace, Manufacturing, Commercial Consumer and Office, Health Care, and Information Technology industrie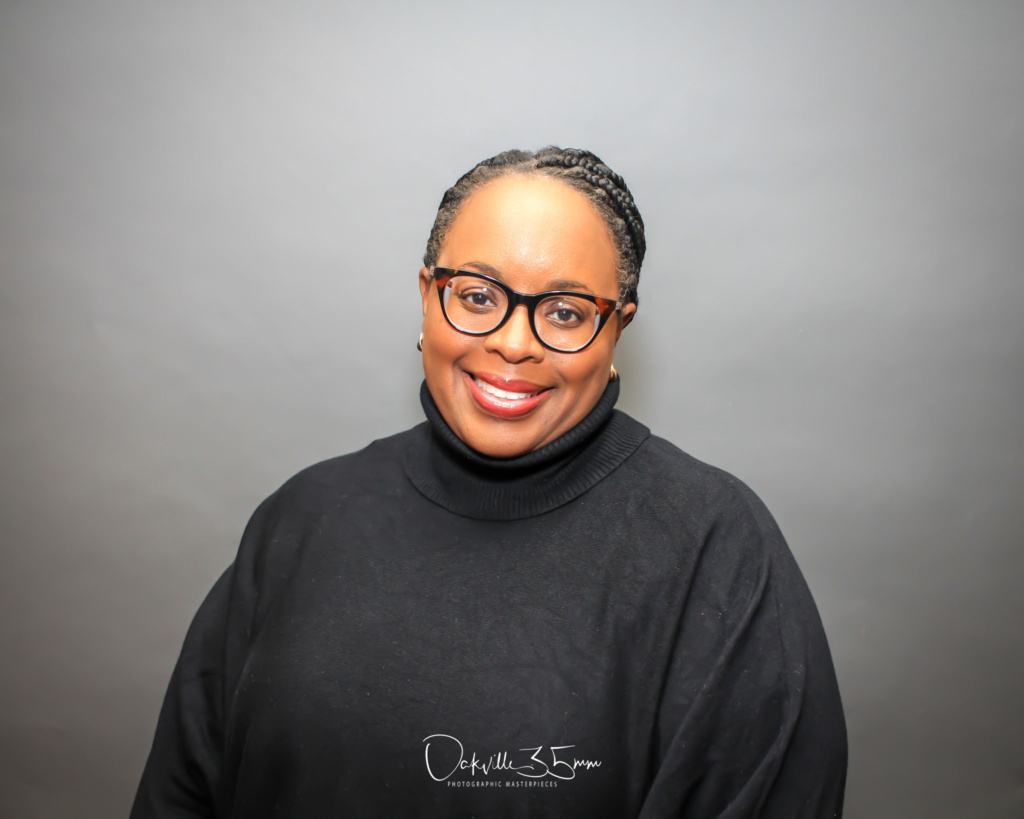 Dr. Teresa Leary Jenkins is the Director of Diversity, Equity, and Inclusion at an all-girl private school in Memphis and an associate faculty member of Ashford University in the Early Childhood Leadership program. Dr. Jenkins has worked in public, charter, and private schools as an early childhood and elementary educator and learning specialist. She is also a blogger, community volunteer, and board member of a charter school in Memphis and the Literacy Association of Tennessee. Finally, an avid traveler and reader, Teresa enjoys spending time with her son, a junior at Arizona State University, and her daughter, an 8th grader at the private school where she works. Her Goldendoodle, Sammy also keeps her busy!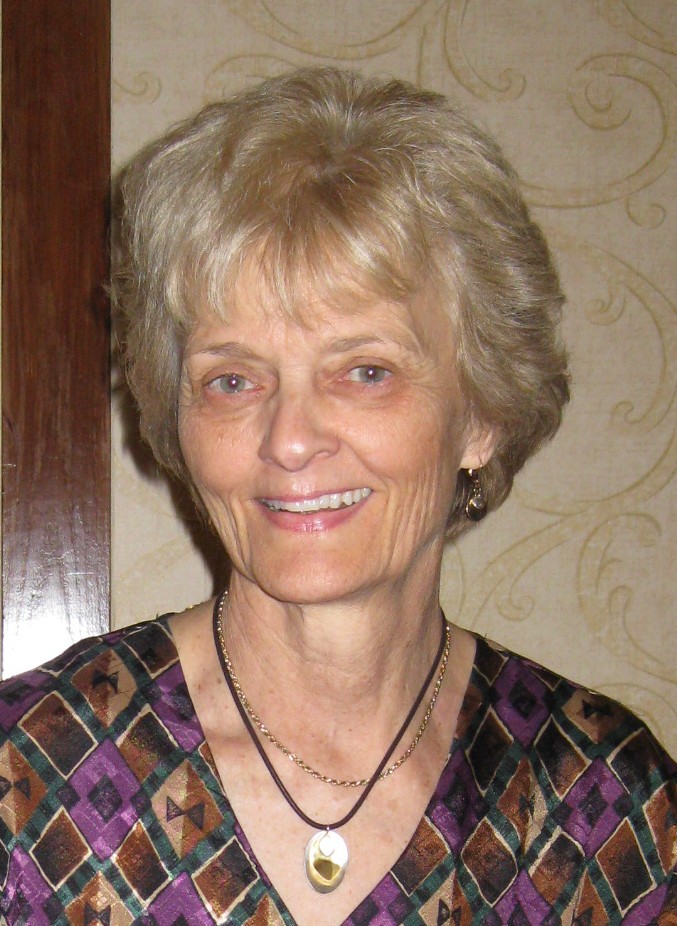 Dr. Jeremiah's (Dr. J.) experience spans over 35 years of collegiate coaching, administration, teaching, and public speaking. She has become a sought after motivational and encouragement speaker and has inspired a variety of groups with her upbeat positive seminars. She holds bachelor degrees from Cedarville University and Central State University and a Master's and PhD degree from The Ohio State University. She is a member of four Halls of Fame, the most recent being The State of OHIO Basketball Hall of Fame and Museum. Her teams have won a national championship and have appeared in the NCAA Tournament every place she has coached including Cedarville University, University of Dayton, Indiana University, and Cal State University, Fullerton. She has also been voted National Coach of the Year as well as regional and conference Coach of the Year during her coaching tenure. She has authored two books and contributed numerous articles to magazines and books. Her latest "Persevering Amy" appears in Chicken Soup for the Soul: Inside Basketball.
In July of 2009, Dr. Jeremiah retired from coaching and is now the Director of her own business www.yourhighplaces.com; an encouragement entity that helps others discover their own HIGH PLACES and motivates them to commit and summit them. Her unique presentations based on analogies to the rigors of high mountain climbing are inspirational and highly motivating. In addition, she has served as the Interim Director of Athletics at Cal State, Dominguez Hills and the Program Developer for the Sport Business Management Concentration in the College of Business Management at Hope International University in Fullerton, CA. She has developed five on ground and online courses for the Sport Business Concentration at Hope. She currently is an Associate Professor in the Forbes School of Business & Technology at Ashford University.
Dr. Jeremiah has motivated countless athletes, business professionals, students, and numerous other groups to set high personal and professional goals and pursue them with a value system that is built for success. Her ethical approach to coaching and teaching has helped her to integrate her coaching principles into the online classroom.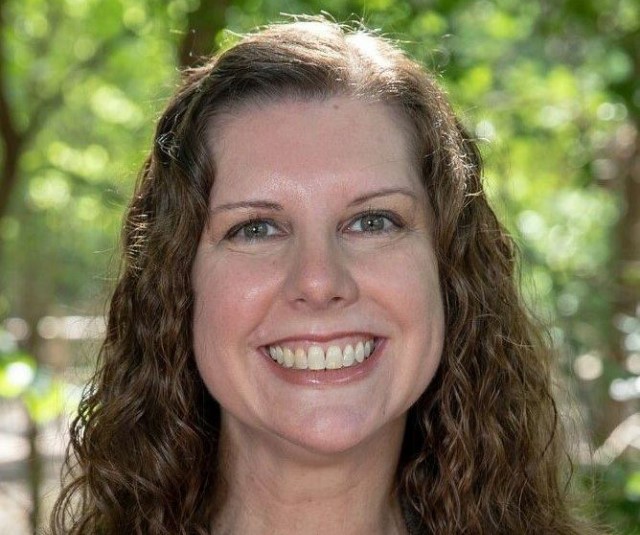 Dr. Amy Johnson is an Associate Professor in the Associate of Arts in Early Childhood Education degree program at Ashford University. She earned a Doctorate of Early Childhood Development and Education from Texas Woman's University, a Master of Education in Curriculum and Instruction from Chapman University, and a Bachelor of Arts in English and Creative Writing from San Diego State University. Dr. Johnson began her career teaching elementary grades in the Cajon Valley School District. She transitioned into higher education in 2010. Dr. Johnson and her family live in the Ft Worth area.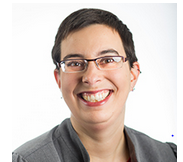 Dr. Sarah Korpi is the Director for Independent Learning at the University of Wisconsin, Madison, where she oversees curriculum and instruction of asynchronous, online courses. She also works with assessment data for Professional Degrees and Certificate Programs, and leads Diversity, Equity, and Inclusion Efforts in the Division of Continuing Studies. She completed a B.A. in German Studies and American Indian Studies at the University of Minnesota, Duluth and holds an M.A. and Ph.D. in German Literature from the University of Wisconsin, Madison.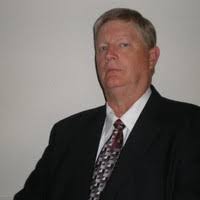 Oscar Lewis a financial professional with a 40-year career in business, rising to CEO and CFO positions. He has taught both online and face-to-face for over 20 years, primarily in business related courses. Oscar has presented at the SHRM annual conference, the IMA annual conference, the Risk Management Summit and a nationwide broadcast to the AICPA.
Oscar loves teaching and preparing the next generation of business professionals. He feels that we have to teach both mechanics and concepts, as well as how to make good decisions. This includes a balance in work, school and family.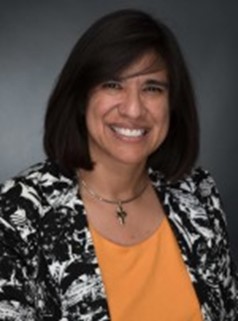 Dr. Kim Livengood, an ADEIL board member since 2014, is a professor in the Department of Curriculum and Instruction at Angelo State University. She earned her doctorate in curriculum and instruction with an emphasis on multicultural education from Texas A&M University, a Master of Science in secondary education from Texas A&M-Corpus Christi, and a Bachelor of Science in chemistry from Texas Tech University. She has been teaching online and web-blended courses for the last 12 years. She developed and managed a Master of Arts in Curriculum & Instruction program that is entirely online. She has previously been a board member at-large, President-Elect, and President in ADEIL.
Kristen Lyons
Assistant Professor
Angelo State University
Dr. Kristen Lyons is an assistant professor in the Department of Curriculum and Instruction at Angelo State University, primarily in the Mental Health and Wellness Counseling program. Prior to this appointment, Lyons served as an instructor, an adjunct, an observer for counseling practicums, and a university supervisor for student teachers at Angelo State University. She is also a Licensed Specialist in School Psychology (LSSP). Preceding her work at Angelo State, she served in public education as a teacher and a coach at the middle school and high school level, as well as a teacher and administrator for Saturday School and Summer School. Lyons has received her bachelor's and master's degree from Angelo State University, a master's degree in Educational Psychology from Texas Tech University, and a Ph.D. in Educational Psychology with a specialization in School Psychology from Texas Tech University.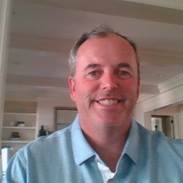 Martin (Marty) McAuliffe, J.D. / Associate Professor has been teaching since the year 2000. After a career as a trial and appellate attorney, both for the prosecution and a private criminal defense law firm in the Phoenix, Arizona area, he helped three universities develop and launch criminal justice programs. He was the first Associate Dean for the College of Counseling and Human Services division of the University of Phoenix, and started its criminal justice program in 2001. From there, Marty worked as the Program Chair for Bauder College, in Atlanta, Georgia as it began its criminal justice program. Marty helped Ashford University create and implement its criminal justice program.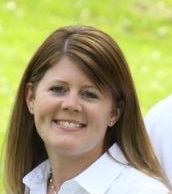 Dr. Christine McMahon is an Associate Professor and the Program Lead for the Bachelor of Arts Degree in Healthcare Administration within the College of Arts and Sciences at Ashford University. Dr. McMahon has been a full-time faculty member at Ashford University since 2012. Dr. McMahon received her Doctorate Degree in Health Education from Andrew Taylor Still University of Health Sciences in Kirksville, Missouri in 2010. She also has a Master's of Science Degree in Exercise Science and Bachelors of Science Degree in Kinesiology and Sports Studies both earned from Eastern Illinois University in Charleston, Illinois. She is a Certified Health Education Specialist (CHES) and a Certified Athletic Trainer (ATC). Prior to joining Ashford University, she spent 15 years working as the Coordinator of Cardiopulmonary Rehabilitation at Salem Township Hospital in Salem, IL. In this position, she developed a new therapy program for cardiac and pulmonary patients offering daily exercise and education sessions on improving lifestyle factors and developing regular exercise habits. She began teaching in the online environment in 2010. She has been an adjunct instructor for many notable universities including The University of Phoenix, University of the Rockies, Strayer University, and Walden university.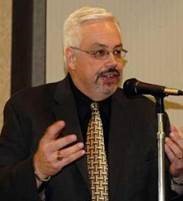 Dr. Charles Minnick is President Emeritus – Lead MBA Faculty Professor – Forbes School of Business & Technology Department of Advanced Students. Minnick's Bachelor Degree and MBA are both from Saint Ambrose and his Ph.D. is in Management and Decision Sciences with a concentration in Leadership and Organizational Change from Walden University in Minneapolis.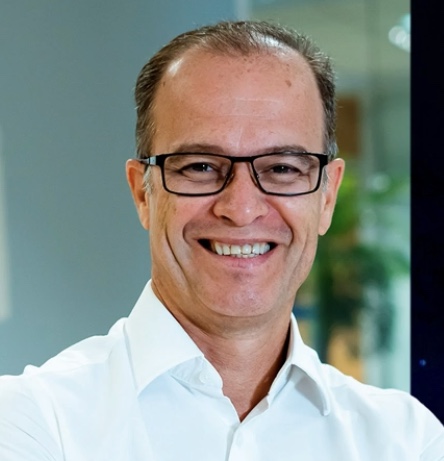 Ricardo Murer has a bachelor's degree in Computer Science and a master's degree in Communication and Arts. He is an IT and digital innovation professional and has been a Professor for over ten years. Throughout his career, he developed corporate training and innovative educational projects. He is currently founder and CEO of Voxall, an Edtech focused on applying innovative technologies to education.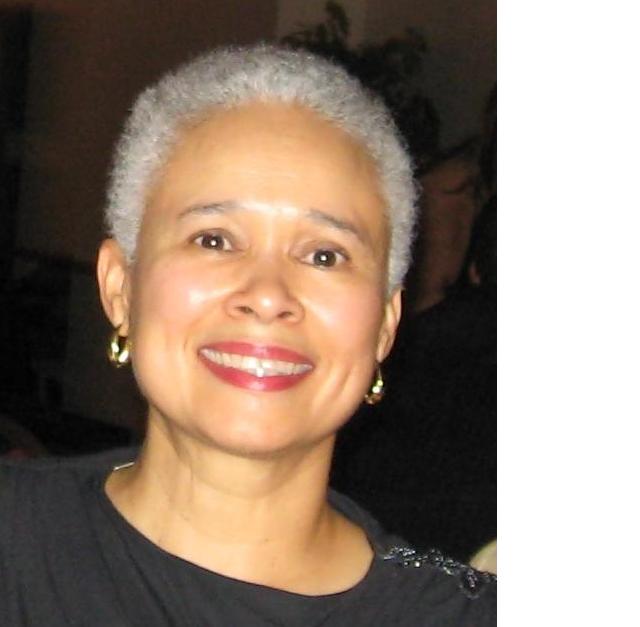 Dr. Pamela Ford Murphy has had 26 years of experience in teaching at all levels from high school to doctoral students. For the past 13 years, she has taught research methods and statistics courses at the university level. As a researcher of topics including education, psychology, and geriatrics, she has been a co-author on several publications in scholarly journals.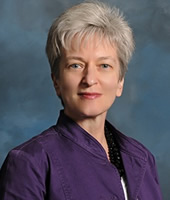 Vera Polyakova-Norwood has thirty years of experience in designing, teaching and managing various types of distance education courses and programs. As director of distributed learning at the University of South Carolina College of Nursing, she assists faculty with design, development, implementation and evaluation of online courses, modules and activities. In the past five years, the online graduate nursing program at the University of South Carolina has been consistently ranked within the top 10 in the nation. Polyakova-Norwood presented at multiple local, national and international distance learning conferences and led numerous workshops on technology-based teaching and learning.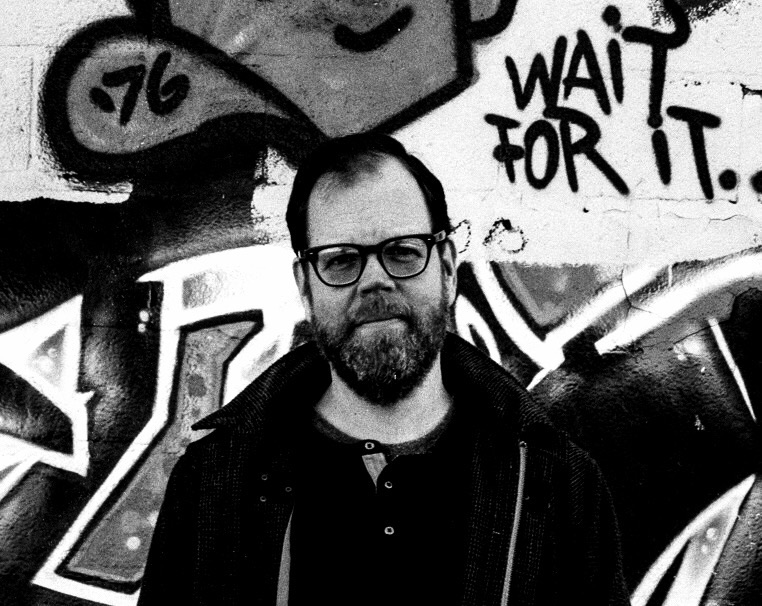 Dr. Nathan Pritts is a Professor and Lead Faculty in the Center for the Enhancement of the First Year Experience at Ashford University. He brings expertise in business communication, advertising & marketing, and online user experience to the General Education classroom, infusing curriculum with foundational outcomes bolstered by clear ties to a student's academic and career path. He's building a handbook of the strategies and best practices essential for designing and delivering meaningful learning experiences to students online one chapter at a time at www.Radical-Humanity.carrd.co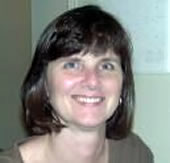 Susan Quinn has been working with students and educators since the early days of educational technology. She earned an M.Ed. in Special Education Technology when voice input and touch screens were cutting edge technologies. She is currently at the University of South Carolina and continues to explore and share new tools and strategies to help improve teaching, learning, and living.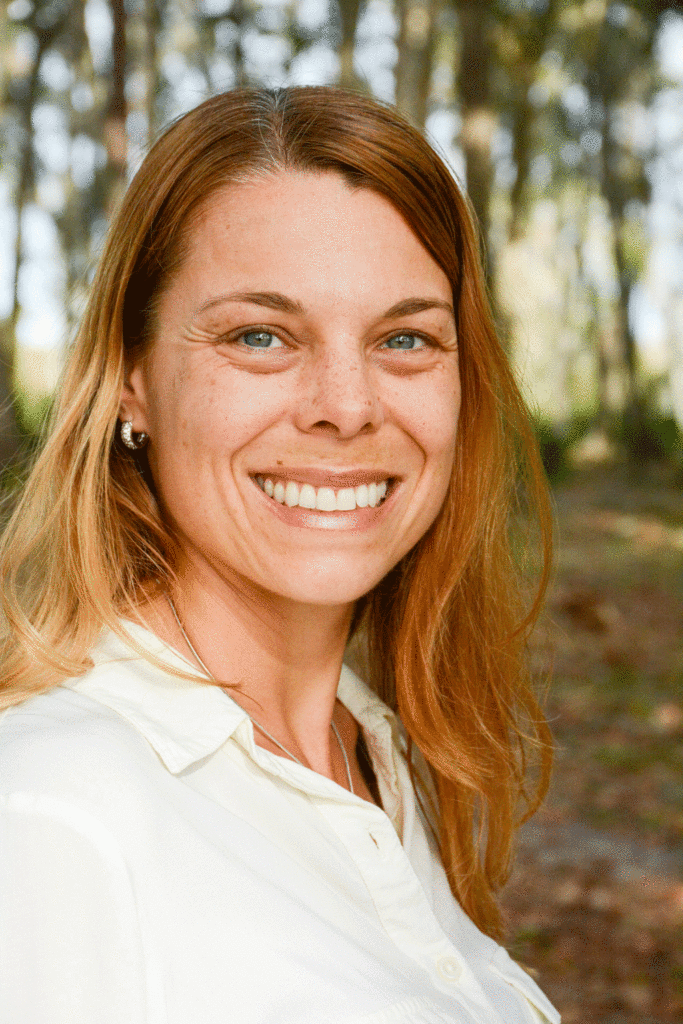 Dr. Sandra M. Rebeor is an Associate Professor in the College of Arts and Sciences at Ashford University. She leads the BA Applied Behavioral Science program and oversees the Environmental Management and Sustainability Emphasis. Dr. Rebeor serves on the Satisfactory Academic Progress (SAP) and Student Community Standards (SCS) committees and previously served on the Military and Veteran Student Taskforce Committee and Faculty Sub-committee, Strengthening Transparency in Associate Faculty Evaluation, and Undergraduate Curriculum Committees. She additionally serves as an Advisor to Master of Public Health students and is part of a multi-year Instructor Presence project, which also won the Effective Practice Award from OLC. Outside the university, she serves as an external quality reviewer for the American Council on Education and teaches at University of Maryland Global Campus as an adjunct Associate Professor. She is involved within her community as a Track & Field volunteer coach and also hosts free community stress management workshops to caregivers of children with Autism Spectrum Disorder. Dr. Rebeor regularly attends and presents at national conferences and co-presented Instructor Presence research in Portugal in 2019. She holds numerous Fitness and Wellness certifications and enjoys continuously developing herself – both professionally and personally.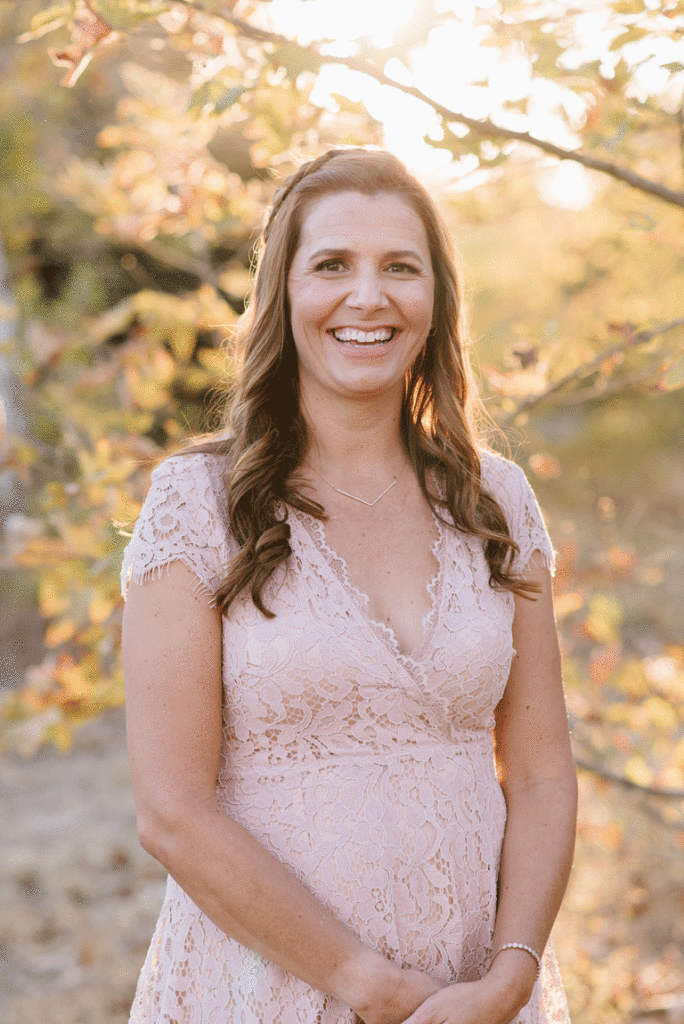 Dr. Allison Rief is the lead faculty for the AA Early Childhood Education, BA Early Childhood Education, and BA Early Childhood Education Administration programs for Ashford University's Department of Education and Liberal Arts. She previously served as an Associate Dean and was the Program Chair for multiple programs within the field of Early Childhood Education and Child Development. Dr. Rief earned a Doctorate of Education in Educational Leadership with a specialization in Teacher Education in Multicultural Studies from the University of Southern California; a Master's of Education from the University of California, Los Angeles; and a Bachelor of Arts in Literatures in English from the University of California, San Diego. Dr. Rief taught in the LA Unified School District for a dozen years, earning a National Board Certification in 2006 and the honor of being named a Los Angeles County Teacher of the Year in 2010. Throughout her tenure at Ashford, she has worked on numerous research projects that ranged in topics from critical thinking and writing skills to measures of faculty performance and perceptions of professional development.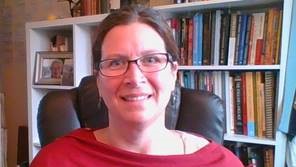 Dr. Jennifer Robinson is Core Faculty and an Assistant Professor in the College of Arts and Sciences at Ashford University. She earned a Ph.D. in Education with specializations in Literacy and English as a Second Language from Washington State University, an M.A. in Applied Linguistics and TESOL from Ohio University, and a B.S. in Psychology (specializing in Human Development/Gerontology and Cognition) from Washington State University.

Jen has taught K-12 ESL, elementary and middle regular education, higher education ESL, and undergraduate and graduate school (M.A. and Ph.D.). Her research interests include using professional learning communities in online teaching environments, supporting online students and faculty, and English language learners' reading and writing.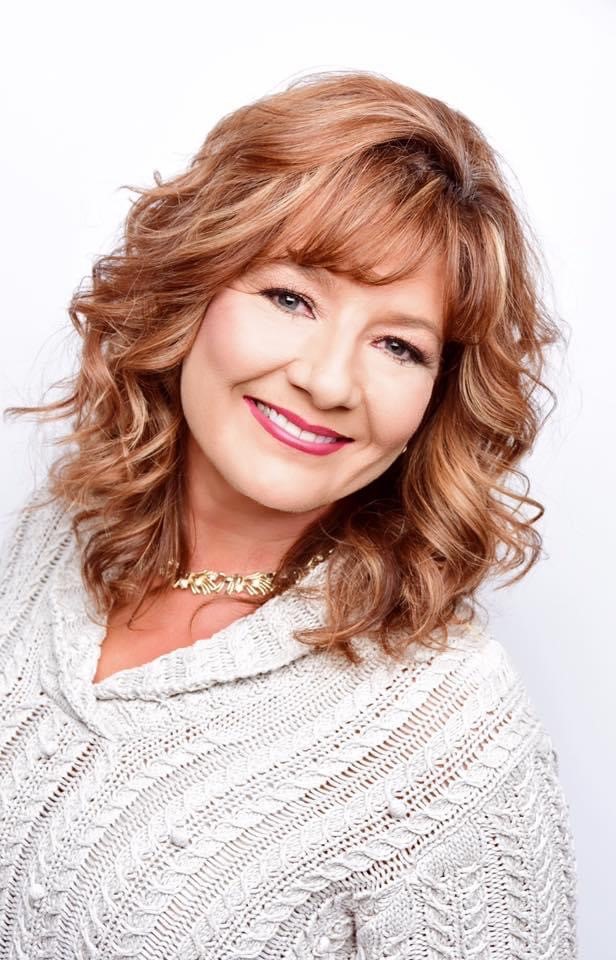 Dr. Michelle L. Rosser-Majors is a Professor in the College of Arts and Sciences. She currently serves as Lead Faculty of the Bachelor and Master of Arts in Psychology programs. She teaches learning and cognition courses as well as industrial/organizational psychology, introduction to psychology, and capstone courses, in both the bachelor and master programs. Dr. Rosser-Majors is also an author. Her books include Psychology applied: Diverse domains, ample opportunity (2020) (co-author), Theories of Learning: An Exploration (2017), Becoming an Integrated Educational Leader (2014), and Jacob's New School (2014). Book chapters include The Case of the Plagiarized Paragraph: A Practical Exercise to Develop Academic Voice (in Integrating Writing into the College Classroom: Strategies for Promoting Student Skills).In addition, she has presented research at conferences in Portugal, Spain, Canada, Virginia, Louisiana, Florida, Pennsylvania, and New York.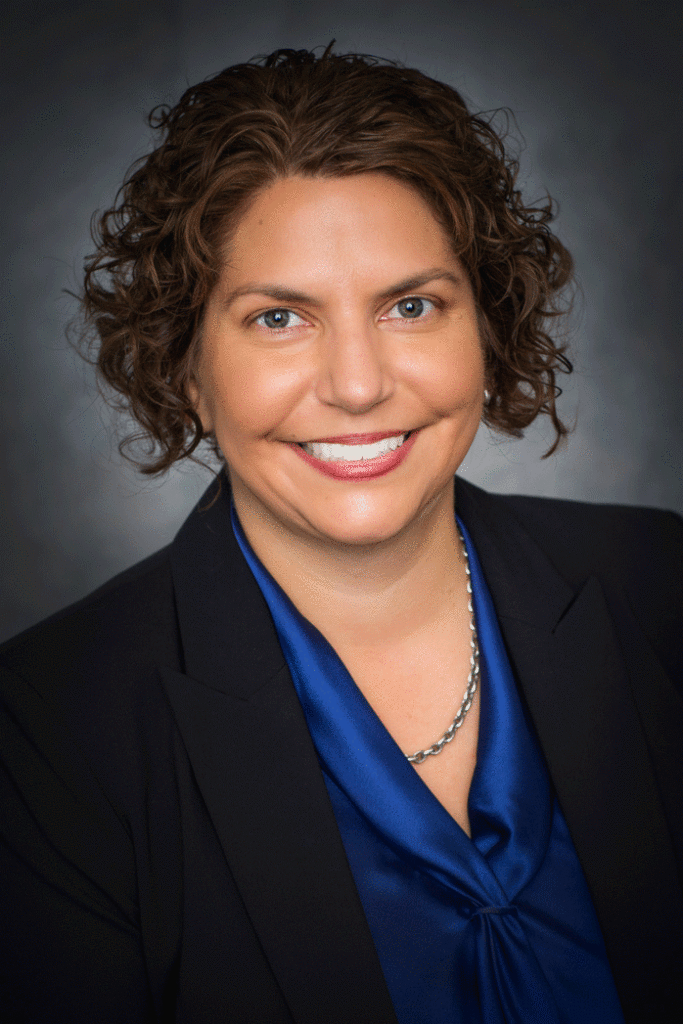 Dr. Laura Sliwinski has 20+ years of experience in healthcare and higher education administration. Laura has served as a consultant, presenter, and keynote speaker in the healthcare industry for over 15 years. Dr. Sliwinski received her master's in Health Administration from Tulane University and a Ph.D. in Organizational Psychology from Alliant International University. Dr. Sliwinski is a Certified Residential Care Facilities for the Elderly (RCFE) – Administrator in California. Dr. Sliwinski currently serves as the Program Chair for Healthcare Management at Colorado Technical University.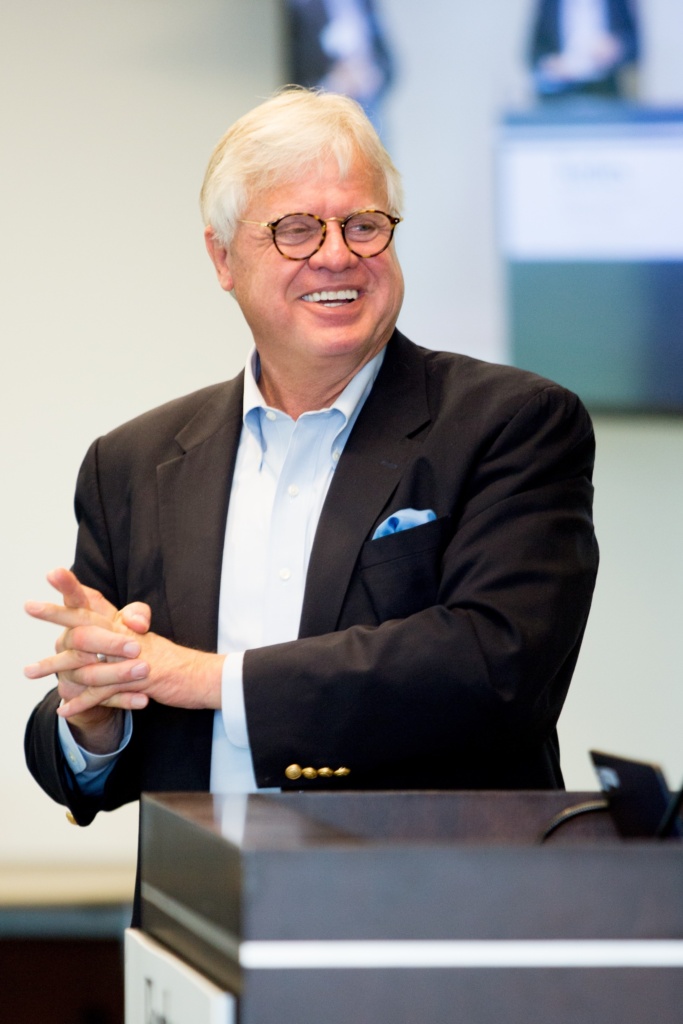 Dr. Craig Swenson was named president of Ashford University in May 2016. He is a recognized leader in adult and distance education, having spent more than 30 years teaching and leading in adult-serving universities that have been pioneers in online and competency-based instruction.
During his career in higher education, Dr. Swenson served as chancellor of the Argosy University system and as interim president of University of the Rockies. Additionally, he was provost and senior vice president of academic affairs of the University of Phoenix system, and later was provost and vice president of academic affairs at Western Governors University.
Dr. Swenson is a past member of the National Advisory Committee on Institutional Quality and Integrity (NACIQI), the body that advises U.S. Secretaries of Education on issues related to accreditation and quality. He served as a member of the board of directors of the Council for Higher Education Accreditation (CHEA), as well as the Advisory Board for the CHEA International Quality Initiative.
Additionally, he has served on the U.S. Army Education Advisory Committee and was a member of the Jacob K. Javits Program Fellowship Board at the U.S. Department of Education.
Dr. Swenson earned a Ph.D. in Education from Walden University. He holds a master's degree in Organizational Communication from Brigham Young University, and a baccalaureate degree in Journalism and Mass Communication from the University of Utah.
He is active as a peer reviewer and accreditation team chair for the Commission on Senior Colleges of the Western Association of Schools and Colleges (WSCUC).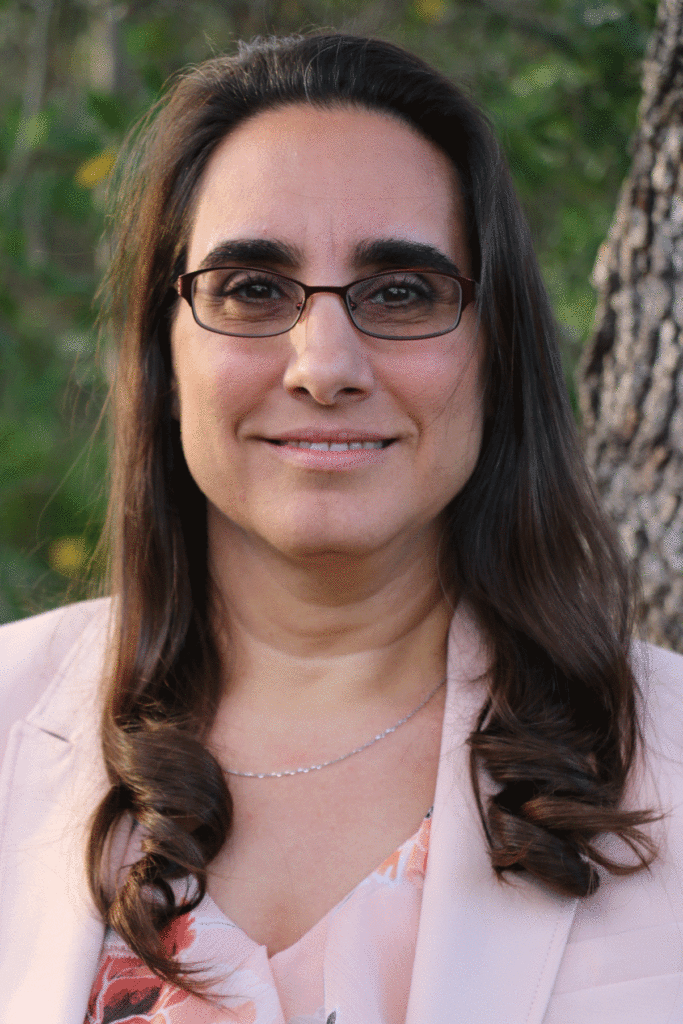 Tori Taylor earned her degree in Sociology in 2009. Her interests as she graduated were the needs of seniors and the family, specifically single parenting. In graduate school, she developed her thesis looking at the struggles of single parenthood, specifically low-income single fathers. The goals of her research were to learn about their specific parenting hurdles and what resources they felt they needed in order to become successful parents. As well, Tori volunteered for the senior organization, Interfaith Community Services, in Vista, California. Her goal was to learn about the struggles and hurdles seniors face on a daily basis. Tori worked closely with this organization and focused on developing strategies to help seniors live happier, more productive and independent lives. Her primary job (passion) is to reach students and share issues of race, class, gender, and gerontological issues in the online classroom and she has been doing this for the past 8 years.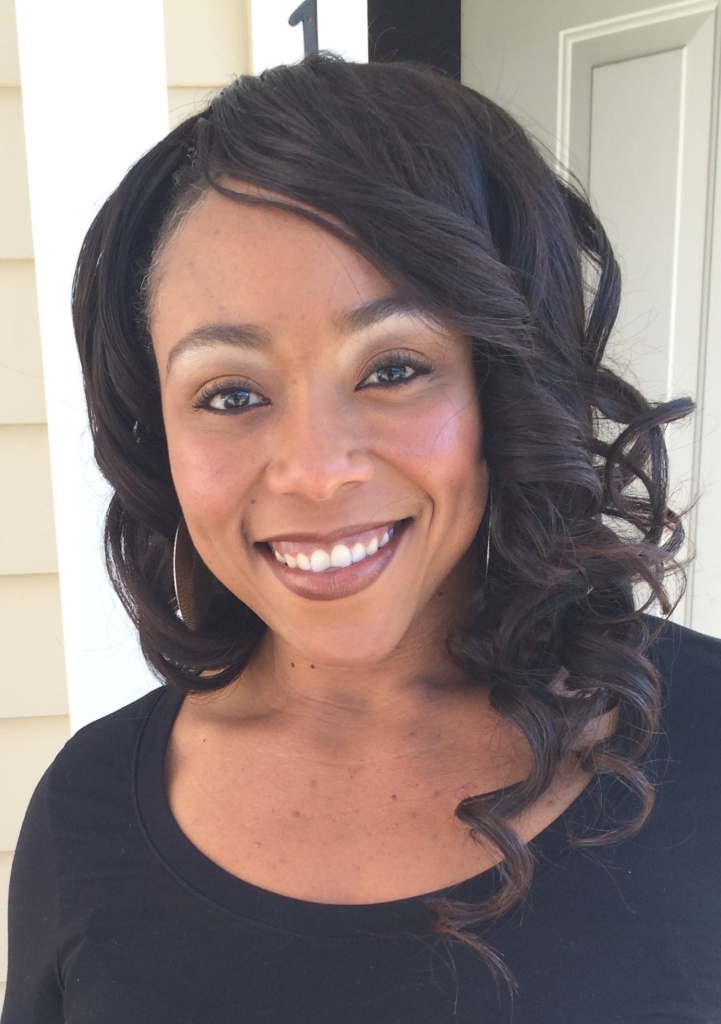 Dr. Ashley M. Tennessee serves as a Professor on the faculty of Western Governors University, Ashford University and Ohio University. Dr. Tennessee previously served at the Medical University of South Carolina College of Health Professions Division of Health Professions as an Assistant Professor from July 2016 – June 2018. Before relocating to Charleston, SC, Dr. Tennessee, previously, served as Assistant Director for the Office of Continuing Medical Education for the University of Tennessee Health Science Center and served as Leading Faculty Area Chair for the College of Health Professions Division of Wellness for the University of Phoenix Memphis campus from 2010 – 2015 and served as an Associate Faculty for the Division of Humanities from 2008 – 2016. Dr. Tennessee was awarded, with honors, her Doctorate in Health Administration from MUSC May 2016, her Master in Business Administration from the University of Memphis in 2011 and her Master of Science in Public Health in Health Systems Management from Tulane University School of Public Health and Tropical Medicine in 2003. Dr. Tennessee, also, holds a Bachelor of Science in Chemistry and a Bachelor of Science in Biology from the University of New Orleans. Dr. Tennessee is a published author in the American Journal of Public Health and the International Journal of Environmental Research and Public Health.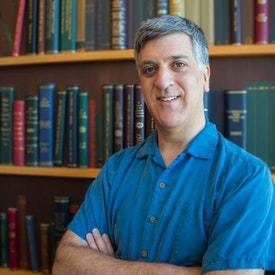 Dan Tinianow is a life-long technology enthusiast, nicknamed "the electronic brain" by his older brothers when he was growing up in Cleveland, Ohio. Dr. Tinianow has been teaching full-time for more than two decades overall, having also worked outside of academia in various aspects of the entertainment and advertising industries. He did his undergraduate studies at Oberlin College, majoring in Communication Studies with a minor in art with a photography emphasis, and earned a masters in TV/Film and a Ph.D. in Mass Communication from the Newhouse School at Syracuse University, where his dissertation was on virtual reality from a communication perspective.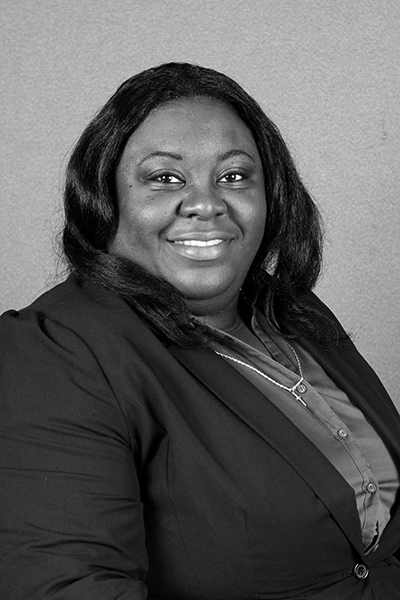 Barbara Williamson-Holley currently serves as the Assistant Director of Instructional Technology and Distance Education at SC State University. In her position, one of her main responsibilities is to provide administrative management of the University's online and distance education services. Mrs. Williamson-Holley is certified in secondary education and also serves as adjunct faculty and Quality Matters Coordinator/Peer Reviewer.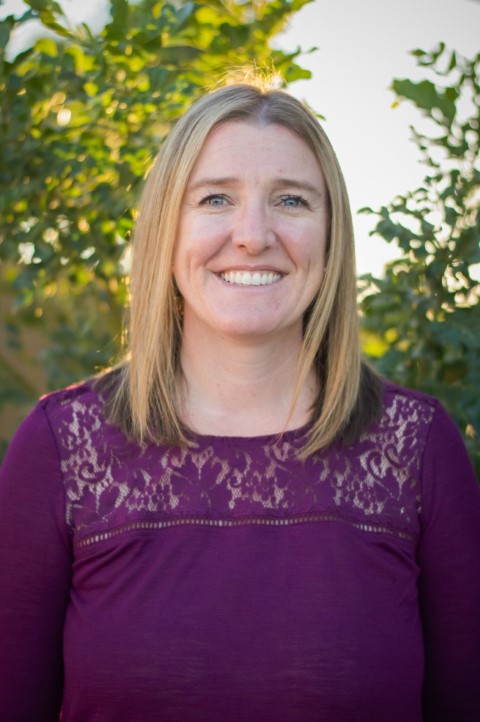 Jennifer Zaur is an assistant professor in the Early Childhood Education and Child Development Department in Ashford University's College of Education. She has a BA in Elementary Education and a Master's degree in Curriculum and Instruction with an emphasis in Language and Literacy, both from Arizona State University. She taught various grades at a Mesa, AZ elementary school for years and also served as a reading interventionist, mentor to other teachers, and an instructor of professional development workshops. Ms. Zaur lives in Gilbert, AZ with her husband and their four children.