ADEIL's 31st Annual Conference
October 18, 2023 from 10 am – 5 pm Eastern Time (GMT-4)

Conference Registration
Attend ADEIL's 31st Annual Conference on October 18, 2023 from 10 am – 5 pm (Eastern Time) for free from anywhere in the world! All are welcome to attend. You do not need to be a member of ADEIL. Attendees will have multiple opportunities to enter to win conference giveaways. Register now! Conference recordings will be available to ADEIL members. Join ADEIL by October 18, 2023, to earn an entry for an exclusive conference giveaway.
The full conference program is now available. Links to the sessions are on the conference at-a-glance located on pages 5 and 6 of the program.
Course Showcase & Conference Choice Award
We encourage you to review the showcase and vote for your favorite course. Please cast your vote by 3:30 p.m., Wednesday, October 18, 2023.
ADEIL Business Meeting | 5:15 pm after the conference | Members Only
As an ADEIL member, attend the business meeting to earn an entry for an exclusive conference giveaway.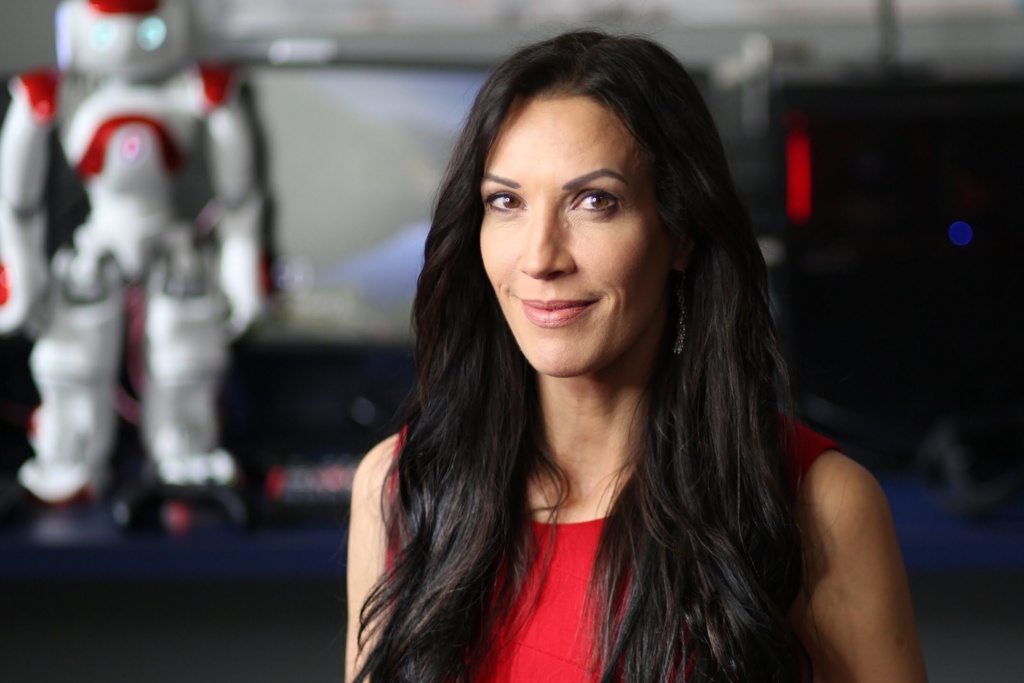 Keynote: Examining the Challenges and Opportunities of ChatGPT in Distance Education with Dr. Helen Crompton
ChatGPT and other generative AI tools have made their way into the realm of distance education, prompting educators to reconsider their instructional practices and assessment procedures. This presentation will provide an overview of ChatGPT and similar tools, emphasizing their potential to enhance teaching and learning. However, it also acknowledges the importance of understanding and addressing the limitations and potential misuses associated with these tools. Additionally, a framework will be shared, offering guidance on asking pertinent questions to optimize the utilization of these tools for educational purposes.
Why Attend
Join us for an extraordinary virtual conference that leverages the power of Artificial Intelligence to enhance every aspect of your participation. Here's your opportunity to:
Attend Seamlessly: Embark on an immersive journey from the comfort of your location thanks to virtual conferencing technology. Our platform ensures a seamless, user-friendly experience, making you feel like you're right there at the event.
Connect Globally: Forge invaluable connections with professionals worldwide. Imagine interacting with peers, mentors, and potential collaborators across the globe, all tailored to your interests and goals.
Share energy, virtually: Experience the camaraderie and shared enthusiasm that make conferences so exhilarating. Through virtual networking sessions, you'll engage in discussions, brainstorming, and idea exchanges that mirror the energy of an in-person event.
Inspiration Amplified: Let AI help you find inspiration! Our presenters, keynote, sponsor, and other attendees all have opportunities to collaborate and ensure you can enjoy sessions and talks that align with your passions, fostering that 'eureka' moment you seek.
Knowledge Expansion, AI-style: Navigate through a sea of knowledge effortlessly. Uncover innovative solutions to real-world challenges and stay ahead of the curve in your field.
Invest in Your Future: Embrace the future by investing in yourself. Learn about the latest AI trends, applications, and advancements during specialized sessions. Gain insights into how AI can help you achieve professional growth.
Conference Giveaways to Illuminate Your Experience!
Early Bird Registration. Register before the deadline to earn an entry for an exclusive conference giveaway.
Conference Kickoff Brilliance. Our opening session sets the tone for this conference. Be part of the kickoff to enter the exclusive conference giveaway.
Keynote Session Sparklers. Our keynote speaker is the guiding light of the conference. Attend the keynote session to earn an entry for an exclusive conference giveaway.
Concurrent Sessions Compass. Navigate through the concurrent sessions with ease! Earn an entry for an exclusive conference giveaway for each concurrent session you attend.
Conference Farewell Grandeur. Our closing session marks the conclusion of this remarkable conference journey. Don't miss the chance to participate and enter the exclusive conference giveaway as we bid goodbye.
Post-Conference Feedback Illuminator. Your feedback lights our way! Fill out the post-conference feedback survey, and you'll be entered into a drawing for a chance to win an exclusive conference giveaway.
Business Meeting Brightener. Help us shape the future of our organization. As an ADEIL member, attend the business meeting to earn an entry for an exclusive conference giveaway.
Questions? Please email Dr. Tracie Ortiz, [email protected], 2023 Conference Chair and President-Elect.