ADEIL 30th Annual Conference: Distance Learning Moving Forward

Learn about cutting-edge strategies, research, learning designs, technology tools, and ability to connect with students by attending ADEIL's one-day, free virtual conference on October 18, 2022, from 10:00 am – 5:30 pm (ET), generously hosted by the University of Arizona Global Campus and sponsored by Hubble Studios.

Share your knowledge with colleagues and peers to connect creatively, building your network of skilled professionals and educators!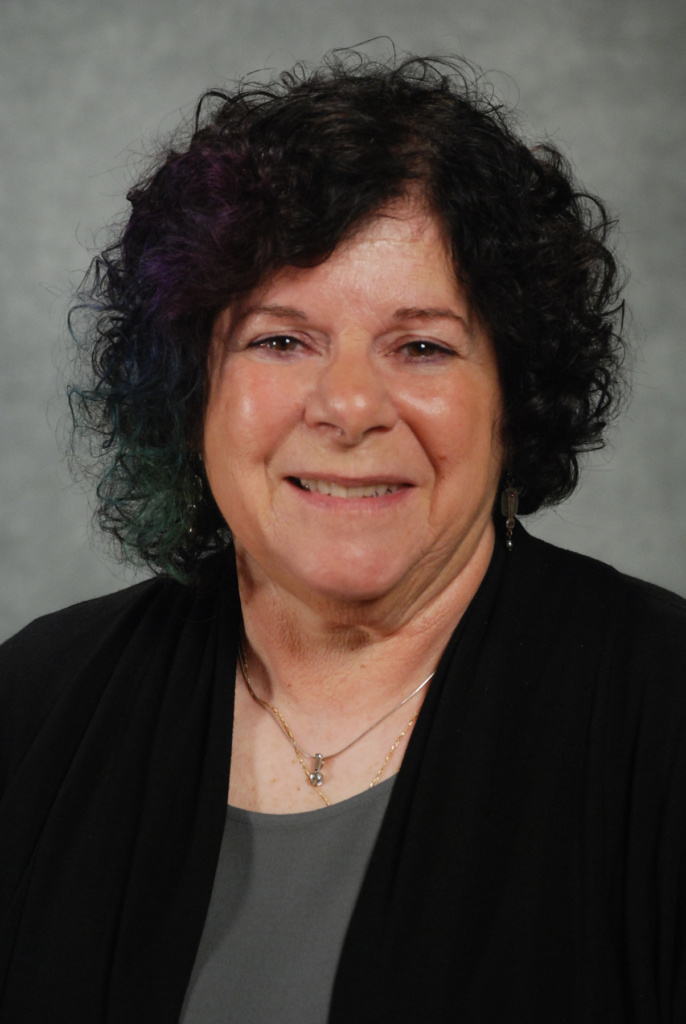 Rena M. Palloff, Ph.D.
Program Director
Doctorate in Social Work and Public Service Leadership
Adjunct Faculty
Educational Doctorate
Licensure
Clinical Social Worker (LCSW)
Graduate Social Worker (LGSW)
Author
Books on various aspects of community building in online distance education
Schedule at a Glance – all times Eastern Time
ADEIL Business Meeting | 5:45 pm Eastern Time (ADEIL Members Only)
Check out these official Zoom backgrounds. Choose between a gold or blue background.
Course and Excellence in Support Service Awards Recipients
Research Award Winners and Research Award Honorable Mention Recipients
Conference Registration
Attend the keynote speaker presentation for a chance to win a signed copy of the Handbook of Online Learning in Higher Education (Chapter 9: Designing and Delivering Collaborative Online Learning). Be sure to complete the conference evaluation to be eligible to win!
Why Attend
Attend the virtual conference whenever you are located
Grow your professional network
Share energy with like-minded individuals
Become inspired
Expand your knowledge and find solutions to problems
Invest in yourself
All are welcome to attend the conference. You do not need to be a member of ADEIL.
Conference recordings will be available to ADEIL members. Join ADEIL Today!
Check out the Breakout Sessions At-A-Glance. A conference program with links to join each session is forthcoming.
ADEIL Welcomes Rena Palloff, Ph.D.
Keynote Speaker
Rena M. Palloff, PhD is the Program Director of the DSW Program (Doctorate in Social Work) and Public Service Leadership at Capella University as well as adjunct faculty at Fielding Graduate University in the Educational Doctorate (EdD). Dr. Palloff is a Licensed Clinical Social Worker (LCSW) in California and a Licensed Graduate Social Worker (LGSW) in Minnesota. Her clinical work has focused on youth and families impacted by addiction and also clinical supervision. She has consulted extensively in health care, academic settings, juvenile justice, and addiction treatment for well over 20 years and has also taught in higher education for well over 20 years, predominantly online. She has written eight books on various aspects of community building in online distance education, three of which have been translated into Portuguese and Spanish and is considered a pioneer in this area. She has been presenting this work across the United States and internationally since 1994 as well as consulting to academic institutions regarding the development of effective online distance learning programs. She is the 2012 winner of the Charles A. Wedemeyer Award for Outstanding Practitioner in Distance Education. Dr. Palloff received a bachelor's degree in Sociology from the University of Wisconsin-Madison and a master's degree in Social Work from the University of Wisconsin-Milwaukee. She holds a master's degree in Organizational Development and a Ph.D. in Human and Organizational Systems from Fielding Graduate University.
Keynote Address: Beyond COVID – Lessons Learned and the Path Forward
The movement to online learning as the emergency response to the COVID pandemic has spurred much speculation about the future of education and particularly the future of online education. Although many of us in the field have speculated that online learning has achieved mainstream success, responses to poor experiences during the pandemic continue to raise questions about quality and efficacy. So, what is the path forward? What do we as online educators need to do to ensure quality offerings and cement the presence of online learning in the educational landscape?