Kristyn Rose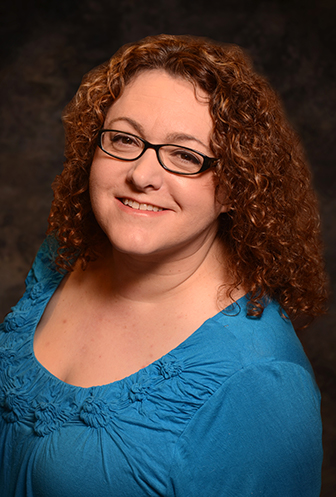 M.Ed., Instructional Technology with an emphasis in Distance Education, Texas Tech University.
I am a fifth-generation Texan, born in El Paso. I was raised in Texas, except for four years in Roswell, NM, which is why I often suspect my younger sister is an alien. I grew up riding horses, making music and art, and watching advances in computer technology through the eyes of my dad, a programmer. I credit my dad with my comfort with technology and fascination with the innovations that seem to emerge every day. I thoroughly enjoy social media, and the possibilities it presents. After spending nine years in Western Colorado, I packed up my beloved dogs and moved to the East Coast. Living near the water is new to me and very exciting! The history – and family history – in the area keeps me fascinated and provides many opportunities for weekend exploration. I love trading family history stories with others! Truth be told, my favorite place on the planet is Yorkshire, in the UK.
My undergraduate degree is actually not related to technology or education. I studied Family Studies with a minor in Substance Abuse Studies at Texas Tech University. Years later, a series of events (including the introduction of the Internet in households) led me to the online Instructional Technology program at Texas Tech University, which allowed me to still work full time and raise my two children.
I often wonder why I didn't go into a technology field sooner. Growing up around computers served to demystify technology and made me comfortable with exploring it. I spent my undergrad years working in what would be the IT department of the campus library. It was the advent of the Internet for the common user that really pushed me in that direction. Now, I am always looking for the next innovation. When I see it, my first question is, "How could this be used to teach?" I also have a personal philosophy that lends itself well for Instructional Design. Each person on this planet has their own unique brand of awesomeness. As educators, if we can infuse our instruction with those passions to engage and encourage our students' creativity, then we can create truly meaningful learning.
Distance Education puts learning in the hands of those who otherwise might not have access to the learning they need. Not everyone has a life that is suited for the traditional classroom. I was one of those people, as a single mom with a full-time job. I am thankful for the opportunities I was given through Distance Education, and I hope that my work can reach people with similar needs and affect change in their lives, as well. I believe strongly in the global community that can be fostered globally via Distance Education. Modern technology spans the miles and closes the gap, allowing an exchange of idea with people we might not otherwise encounter. How exciting is that?