Aisha S. Haynes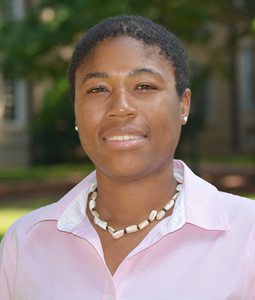 EdD, Curriculum and Instruction, University of South Carolina – Columbia
I am originally from Orangeburg, South Carolina. I have been living in Columbia, South Carolina since 2000. In my spare time, I enjoy attending South Carolina Gamecock football games and basketball games. I also enjoy traveling, spending time with friends and family and playing Candy Crush.
The University of South Carolina (UofSC) is a special place to me. I graduated from the UofSC-Columbia in 2000, 2004 and 2012 with my Bachelors, Masters and Doctoral Degrees. USC-Columbia was established in 1801 and is the flagship University in the state of South Carolina. The people at this great University have helped shape me into the person that I am today.
I do what I do because of the faculty. I get so much joy working with faculty and helping them to be the best instructors they can be. I've worked with faculty who are scared to teach online, have little technological skills and who are skeptical about teaching in an online environment. Those are my favorite faculty to work with. I meet with them, tell them that they can do it, show them that they can do it, monitor them, provide them feedback and encouragement along the way. My faculty know that I won't let them fail and that I will do all that I can to help them. If I don't have the answers to questions off hand, I'm going to work hard to find the answer – anything that I can do to help them be successful.
Online education is continuing to grow. More and more students are wanting to take online courses. We also have adults who are working and individuals who have children who also want to take online courses. Distance education allows students to have anywhere, anytime access to education.